Find babysitting jobs
1,354 families matching your search
3 children (Toddler)
Hello ,my name is Mio. We have been living in Mexico for 1 year. I have 3 children. They are energetic. I can not speak Spanish but my husband is fluent Spanish . If you are interested,..
Last activity: 2 days ago
MX$100.00/hr
1 child (Preschooler)
Hola! Estoy buscando niñera quien me ayude al cuidado de mi hija horarios variados tarde y noche o solo tarde Horarios 4:30 a 9 pm 2:00 pm a 9:00 pm y si lo desea horario extendido..
Last activity: 3 days ago
MX$33.00/hr
2 children (Baby and Toddler)
Hola mi nombre es Fernanda y busco a una niñera que cuide a mis dos bebes, tiene 3 años y de 1 año. Sería los días sábado de 8:00 a 2:00 y entre semana horario a tratar Si estás..
3 children (Baby, Toddler and Gradeschooler)
Buscando alguien que me cuide los niños para salir a un evento con mi esposa. Somos familia gente seria. Los niños son tranquilos y alegres. Cualquier duda el contacto es mi esposa...
1 child (Baby)
Tenemos un bebé de 6 meses requerimos ayuda de 10 a 14 hrs y de 16 a 18 Para trabajar en departamento de lunes a viernes Que esté cómoda con mascotas pequeñas (pugs) Nos encontramos..
1 child (Baby)
Hola,me llamo Evelyn,tengo un bebe de un año ocho meses llamado mateo,busco una niñera que sea paciente,cuidadosa y pueda hacer actividades de acuerdo a su edad,mateo es un niño muy..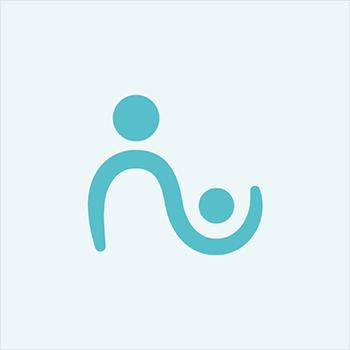 1 child (Preschooler)
I am looking for someone who can help me my 3.5 year daughter, afternoon from 2pm to 6pm Monday to Friday at our home eat play homework cook for her take her play garden at our department..
2 children (Gradeschooler and Preschooler)
I am a mother of 2 kids. they are 6 and 4 years old. we are from south korea. we are looking for a nanny who can come to our place and play, read a book and so on. we speak only a..
2 children (Toddler)
Hello, my name is Georgina and we are looking for a babysitter for our 2 boys. The hours would be 2 x afternoons a week (Tuesdays and Friday) from 12pm - 4pm. Our boys are 2 and 3..
2 children (Gradeschooler)
Hola mi nombre es Adriana estoy en busca de una niñera paciente y ordenada con horario disponible de 1 pm a 6pm de lunes a viernes principalmente hacer tareas y cuidado del 2 pequeñas..
2 children (Baby and Preschooler)
Hola buen dia, me llamo Carolina soy mamá de dos niños una niña de 5 años y un bebé de 2 buscando niñera en cdmx con experiencia en bebés y niños de preesçolar. Mi empleo no es fijo..
2 children
se solicita cuidado con distintas actividades y servicios, mandar mensaje para detalles, el horario sería flexible tanto en dias como en horas, se busca alguien comprometida y flexible..
2 children (Toddler)
Somos una familia de 4: dos niños, uno de casi 4 años y uno de 1 año y 3 meses y buscamos a alguien que sea apoyo, acompañamiento y cuidado para los niños. Nos gusta estar en casa..
1 child (Baby)
Buenas tardes Estoy buscando a una niñera que cuida a mi bebe de 8 meses. De lunes a jueves de 7:30 a 5 de la tarde, que viva cerca de mi domicilio y que sea de mucha confianza. Sería..
1 child (Toddler)
Hola! Busco niñera dinámica y alegre para una niña de dos y medio años. Que le guste mucho actividades físicas (le gusta mucho jugar en el patio) y que estimule su imaginación. En..
---
---
Are you looking for a babysitting job?
Find the perfect family to babysit for via Babysits, with 1,354 jobs currently available matching your search criteria. You decide when to work and how much you earn! Find a great babysitting job in no time!
---
Babysitting jobs in large cities